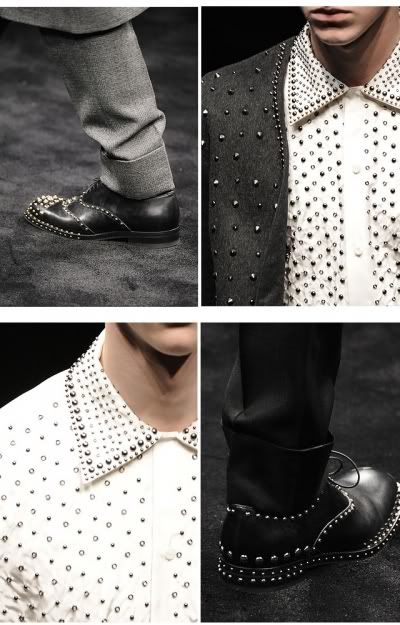 I want!
I usually don't care for men's designer shoes...I prefer old scuffed up boots with a great shape
BUT...
These studded oxfords from Prada mens FW 09 are killing me.
With some wear and tear these would look soo good with some denim cut offs in a bright wash and a clean button-up.
Tucked in maybe.
I might try and DIY these.