Thank god someone cares about a new menswear like this woman. Katie Eary is easily becoming my favorite edgy mens designer. This collection for 2010 combines the pageantry of military wear with street wear silhouettes.
Although some of these designs are pretty extreme for streetwear, I'd still sport some of this.
Sick shit.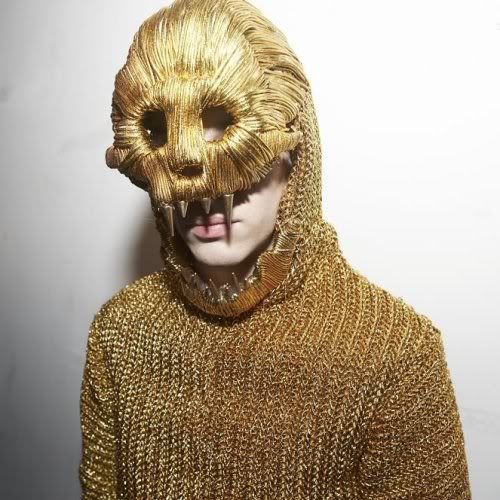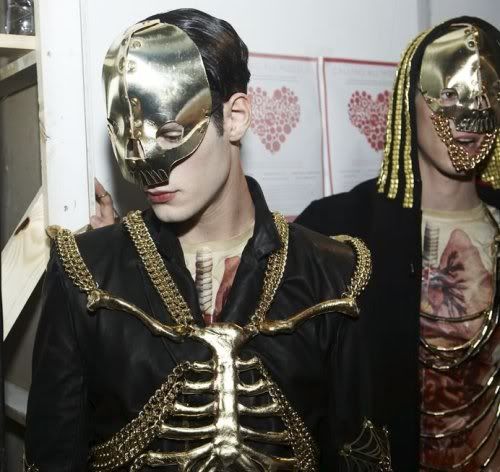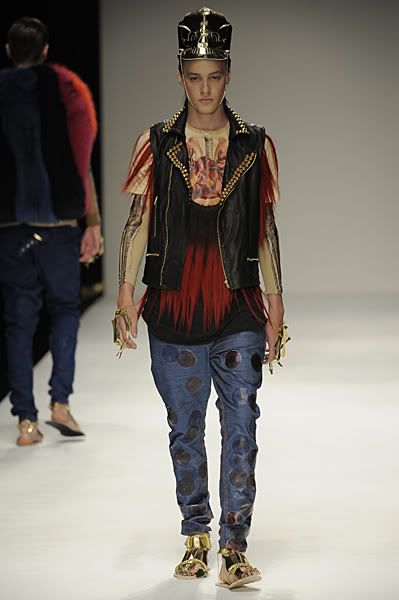 I want all of it.
Especially that leather vest with the gold studs. bomb.
Check it:
Katieeary.co.uk