(individual looks, that I haven't already posted- Highlights)
Michael Kors: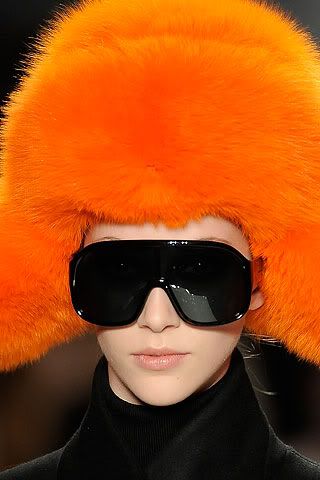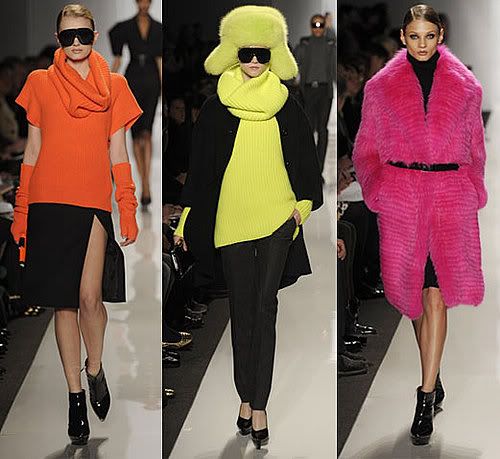 Alexander Wang: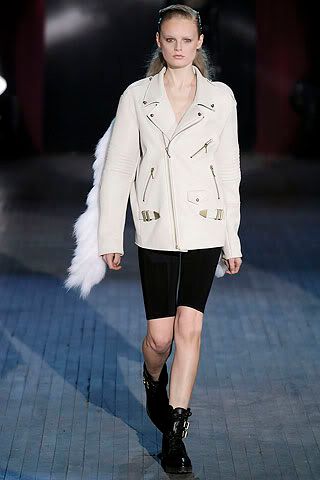 Matthew Williamson: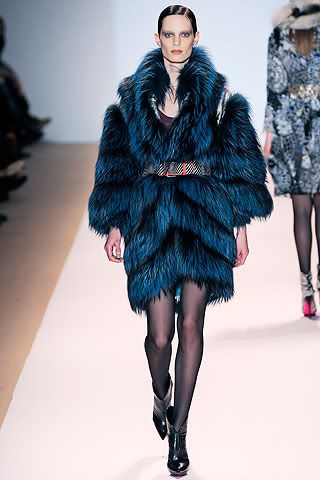 Someone didn't care bout no recession.
Graeme Black: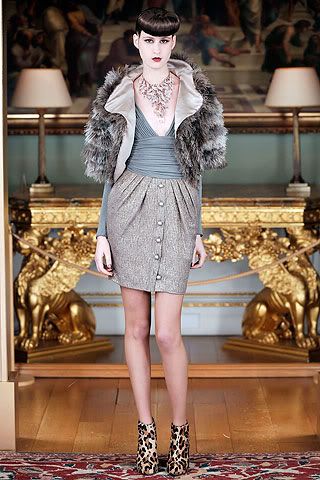 Luella: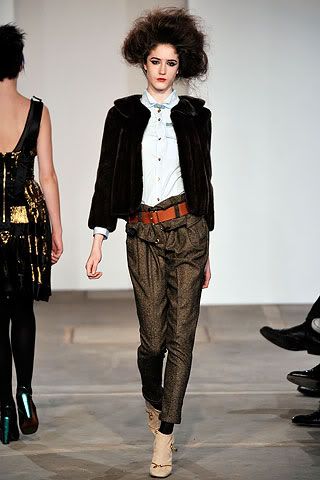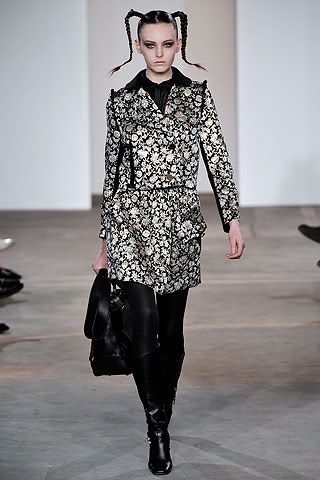 Marios Schwab: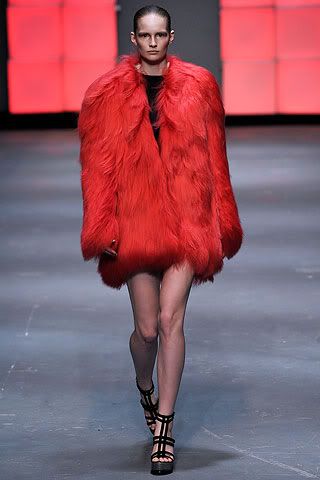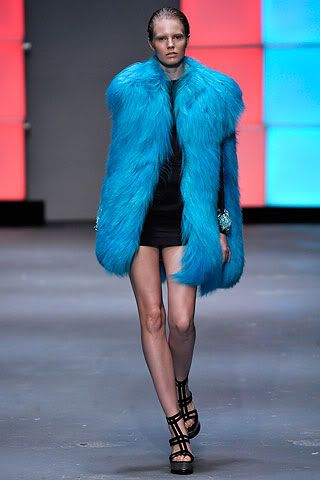 Behnaz Sarafpour:
Dolce & Gabbana: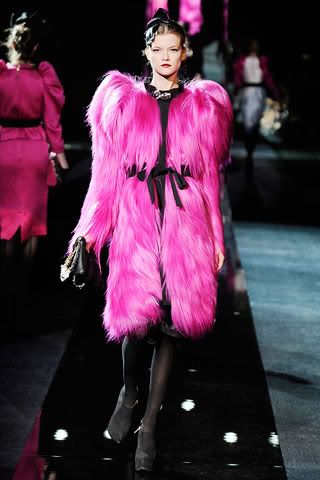 DSquared2:
Jean Paul Gaultier:
(ABSOLUTE FAVORITE)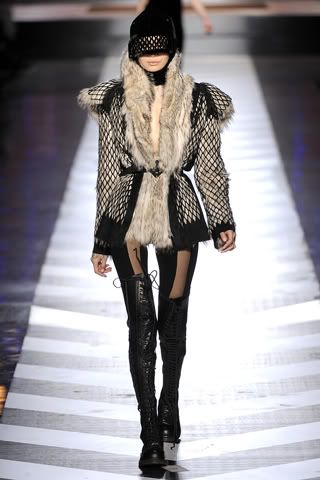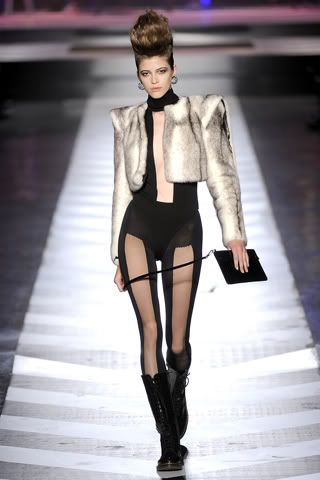 Yves Saint Laurent: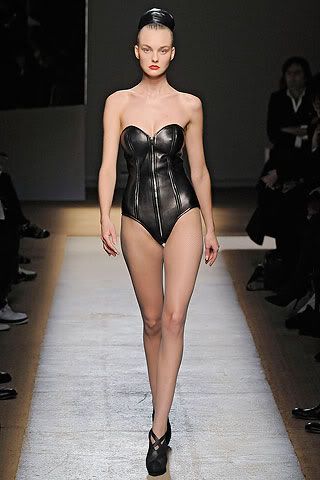 (!!!!!!!!!!)
(!!!!!)
So, in conclusion...Colored furs, leather, tall boots, studs, and heavily textured and tailored garments.
Bondage, luxury, shocking color, punk.