The bizarre spin on the platform shoe is probably my favorite trend this season.
These Nina Ricci platforms with the floating heel are pretty punk rockin'.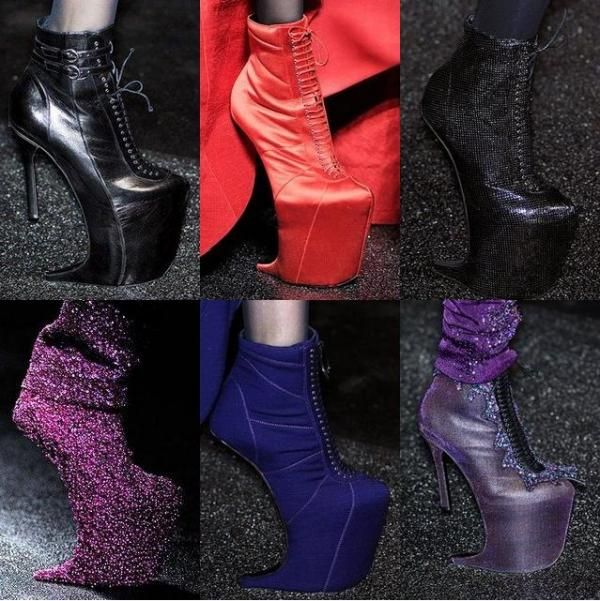 I would give up if I saw someone with the courage to wear these in public.
If I were a woman I would totally sport these and not give a damn.
I've got a deep love for bondage inspired bizarre and outlandish, luxurious fashions. (haha)