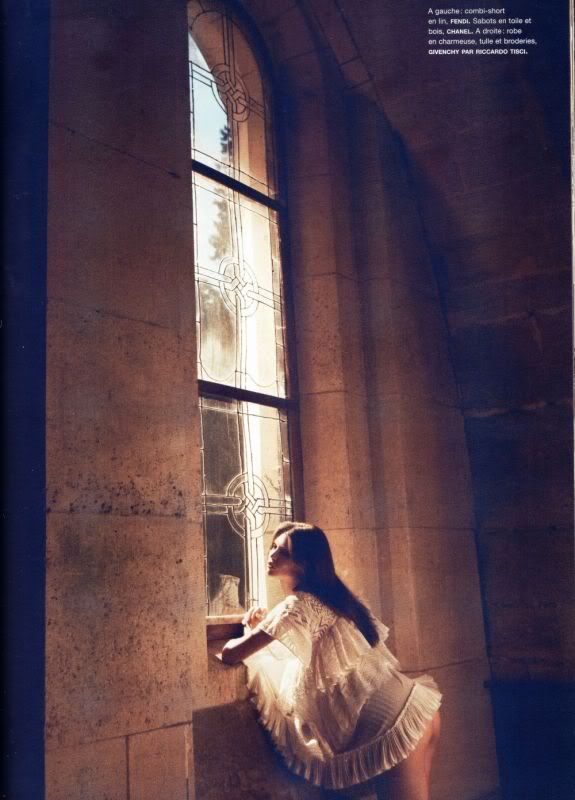 I'm loving the muted symbolism in this spread.
Showing so much skin in that setting must be intended as a form of mockery/irony. Maybe I just interpreted it that way. I love how in the first photo the shape of the models garment almost mirrors that of the keystone in the arch above her.
I wonder if that was intentional. Prob.
viatobaccooandleather.blogspot.com