Igor & Maja from The Streethearts on Vimeo.
OH MY GOD.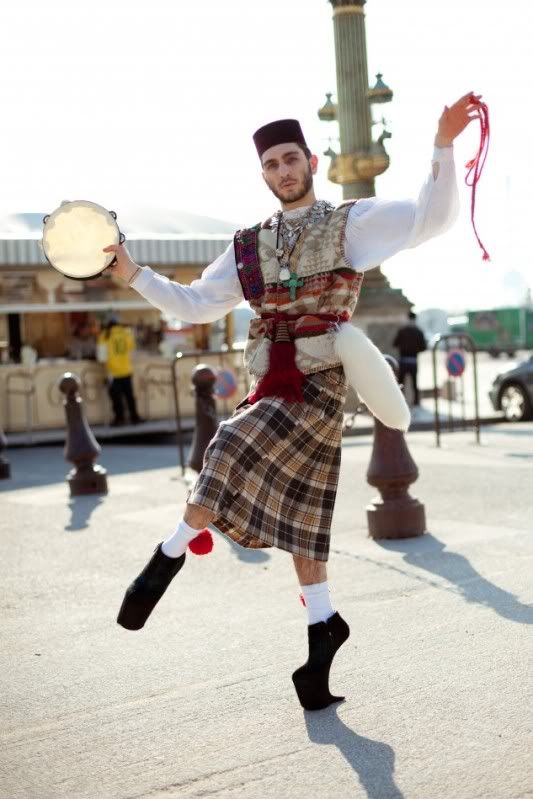 "We spent all our money on expensive shoes, so we do street performance to survive."- Igor & Maja
I don't even know what to say about this except I am drooling over the idea. He is wearing Nina Ricci platforms with white socks with pom poms and a kilt AND....
These two are killing things right and left. YES YES YES.
via streethearts