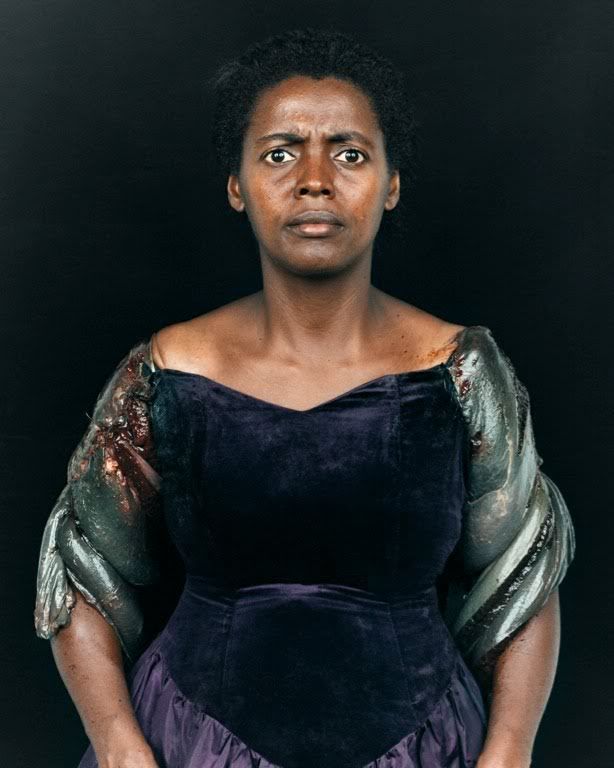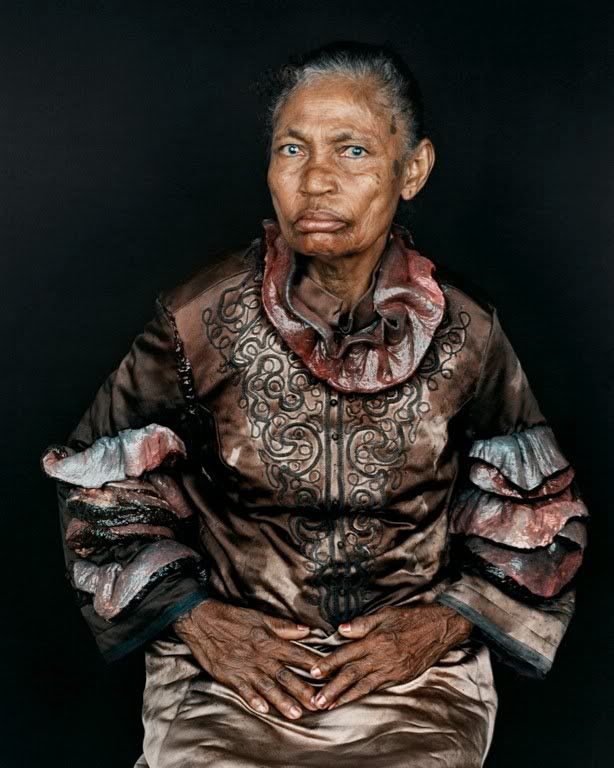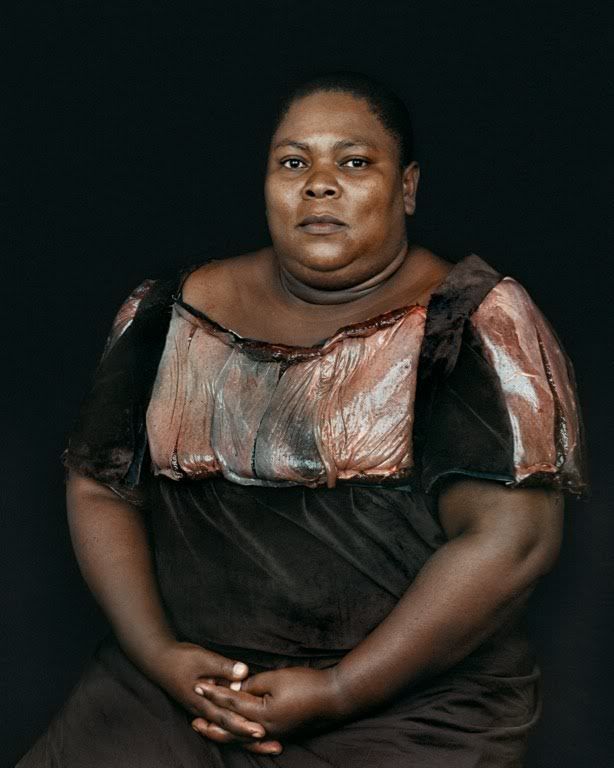 I love it, wearable placenta!!!
Meet Pinar Yolacan, a turkish designer who earned a BA in fashion design at the Central Saint Martins College of Art and Design in London; a BA in Fine Art Media from the Chelsea School of Art and Design in London; and a BFA from Cooper Union School of Art in New York.
"In speaking of her project, Maria (pictured above), in November, 2007, Yolacan states: This project was produced in the island of Ithaparica, Bahia, off the northeastern coast of Brazil. The island is about forty minute boat ride away from Brazil's third biggest city Salvador, which was once the largest port of slave trade in the new world. For this project I photographed Afro-Brazilian women who lived on the island. Their ages vary between 27-90. In this series, titled 'Maria', there are twenty-two photographs...The women's garments are made out of fabric I bought in local fabric stores and of placenta and other animal parts that I bought in Salvador's São Joaquim market. I was particularly interested in placenta because it's a female organ that develops during birth. Most of the clothes are inspired from the Baroque era and Portuguese colonial style architecture in Salvador. There is also lots of draping - similar to biblical statues."
Interesting.
to say the least.
photos via rackkandruin.