According to Wikipedia, in the 1990's she became outspoken in her criticism of immigration, race-mixing, homosexuality, and was convicted FIVE times for inciting racial hatred!
Holy shit.
I had no idea.
I still like her, though. Good thing she was hot...she'd REALLY hate me, hahaha.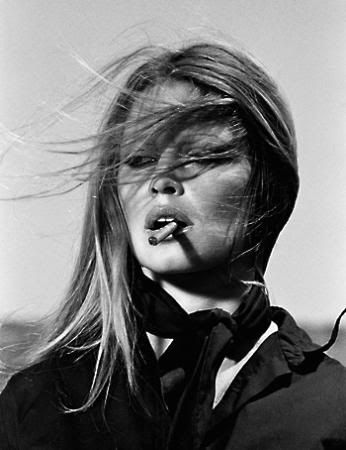 She's responsible for my developing a taste for French Pop in high school.
I got some pretty weird looks while bumpin' Everybody Loves My Baby in my school's parking lot.
If you like french pop, check out Gillian Hills and Francoise Hardy.